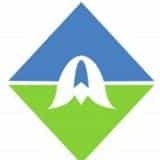 This Annville business community organization sponsors a variety of events throughout the year.  DA also promote community events by other organizations.

Check their Facebook page for news and updates.


NEXT UP:  SPRING FLING!

We are going to look past all the snow piled up outside and concentrate on Spring. IT'S SOON TIME TO GET OUT OF THE HOUSE! Join us on Sat., April 8, 1-3pm at the Quittie Nature Park for a day of fun, games, food, and a scavenger hunt - ALL FREE!!! There will also be a fundraiser Rubber Ducky Race down the Quittie. See flyer attached for details. We would love to have Annville businesses set up to promote their business and provide a craft, a game or food to share with everyone. We hope to see everyone there!