The Department of Public Works operates the wastewater treatment plant and maintains Township streets and properties.  Want to know more about what happens when you flush?  Click: Wastewater Treatment.
Public Works Headquarters is the Treatment Plant and Highway Garage complex west of town on 422.
Hours of operation are Monday through Friday from 6:00 AM till 2:30 PM; Weekends from 5:30 AM to 8:00 AM.
Phone: 717-867-1992.
Staff: Les Powell (Supervisor), Keith Heck (Lab Manager), Christopher Koehler (Operator), Gary Kosh, Jason Shaak, Joseph Viozzi (Laborers).
Public Works also offers the following services to Township residents:
Green waste disposal (Self-service dumpster available spring through fall at the Public Works complex, 675 West Main Street. Pick-up is available at $40 for a 4'x4′ pile.)
Chipping and removal of fallen tree branches. ($40 for 4'x4′ pile, download the registration form  Green Waste / Bulk Trash or pick one up in the Town Hall.)
Bulk trash disposal (Self-service dumpster available spring through fall. Public Works will haul your item(s) for $40. Download the registration form  or get one at the Town Hall.)
Cardboard recycling (Self-service dumpster available spring through fall.)
Metals recycling (Self-service dumpster available spring through fall at the Public Works complex. Please, no appliances with freon.)
---

Those falling leaves of red and gold . . .
Leaf pick-up has started and will continue until the first snow. Place leaves in the street at the curb. Leaves should be loose–no bags, please.
---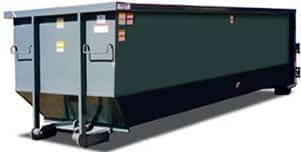 DUMPSTERS: March 13, 2019 through November 2, 2019 – Please note the dumpsters are no longer open for the extended Wednesday and Saturday hours.  The extended hours will likely resume in the spring of 2020.  Contact the Township Office with any questions at (717) 867-4476.

Guidelines:
Bulk Trash
No appliances with Freon
No bags of green waste
No car parts, tires or batteries
No electronics (see below to recycle electronic devices)
No hazardous waste (see below to dispose of such materials)
Green Waste
No plastic bags or containers in the dumpster
Cardboard
Recyclable cardboard only (corrugated cardboard, cereal boxes, pizza boxes, etc.)
Metals
---

RECYCLE ELECTRONIC DEVICES:  The Greater Lebanon Refuse Authority, 1610 Russell Road (717-867-5790)
UNACCEPTABLE DEVICES (Dispose of these in the regular trash.)
Audio equipment: Stereos – Radios – Boom Boxes – Speakers – Console Stereos – CD Players
Small Appliances: Digital Clocks – Toasters – Toaster Ovens – Sweepers – Vacuums – Irons – Hair Dryers – Hand Mixers – Stand Mixers – Blenders – Microwave Ovens
Office Equipment: Answering Machines – Copy Machines – Fax Machines – Calculators
Home Entertainment: VCRs – DVRs – DVD Players – Small Satellite Dishes –
Christmas Tree Lights
ACCEPTABLE DEVICES (Taken at no charge for Lebanon County residents.)
Computers: PCs – Desktops – Laptops – Notebooks – Tablets – Servers
Monitors and Televisions: CRT, LCD, LED, Plasma, Flat Screen, Projection, Console
Computer Peripherals: Keyboards, Mice, Computer Speakers, External Devices (CD/DVD/Blu-Ray ROM/Burners, Scanners, Wireless routers/Switches, Modems, Tape, Optical and Hard Disc Drives, USB Ports/Drives.
Printers: All Desktop Printers, Dot Matrix, Inkjet, Laser, All-in-One (Printer-Scanner-Fax)
Digital Cameras and Camcorders (Video)
Telephones: Cell Phones, PDAs, Smart Phones, Mobile Devices, Hand-held PCs and MP3 Players
All Electronic Cables and Wiring
Video Games, Gaming Consoles and Controllers
Power Supplies, UPS (Uninterruptible Power Supplies), Battery Back-Ups.
Hours to drop off: Weekdays 8:00 AM to 3:30 PM; Saturdays 8:00 AM to 11:30 AM. Follow the signs along Russell Road to the facility.
---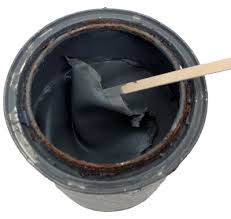 PAINT DISPOSAL:  Paint cans with excess paint can be disposed in your regular trash IF THE PAINT IS DRY. Open cans and use sawdust or cat litter to dry the paint. No paint is accepted at the Public Works facility. If you have liquid paint or other household hazardous waste, you can have it picked up by the Greater Lebanon Refuse Authority. Follow this link for more information: Greater Lebanon Refuse Authority Household Hazardous Waste Pick-up.
---

HAZARDOUS WASTE DISPOSAL:  Call Lebanon County's Household Hazardous Waste Hotline at 1-800-449-7587.