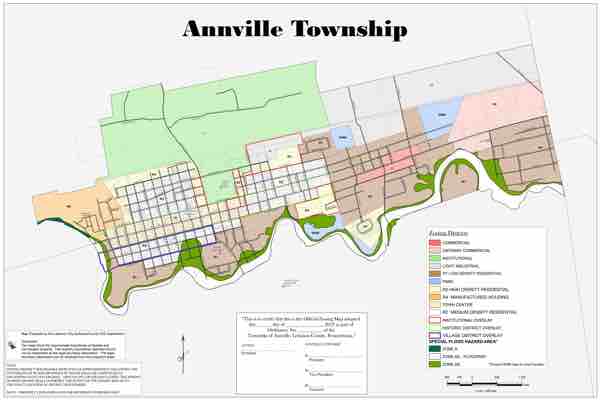 Zoning Hearing Board
The Lebanon County Planning Department administers the Township Zoning Ordinance. Questions regarding permits should be directed to that office.
The Zoning Hearing Board has five members. It considers requests for variances to the Annville Township Zoning Ordinance and decides whether to approve them or not.
Members: Martin Brandt (Chairperson), David Casciotti (Vice Chairperson), Laura Charelian, Vicki Gingrich, Jordan Hoffsmith, Rich Raiders, Esq. (Alternate), James Scott.