This is the official website for Annville Township, a first class Township located on Route 422 between Lebanon and Hershey.  Annville is home to some 4700 residents, 100 businesses and Lebanon Valley College.
---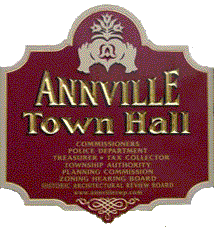 36 North Lancaster Street

Annville, PA  17003
Phone:  717-867-4476
Fax:  717-867-0916
Nicholas Yingst, Township Administrator
This email address is being protected from spambots. You need JavaScript enabled to view it.This email address is being protected from spambots. You need JavaScript enabled to view it.
---
 This month . . . Click the poster for more information

---

Be a voter! 
Click this LINK to register to vote or change your registration.