On Tuesday, September 4, the Budweiser Clydesdales visited Annville to stop at local establishments. A large crowd enjoyed learning about these impressive animals and viewing their passage through town.
---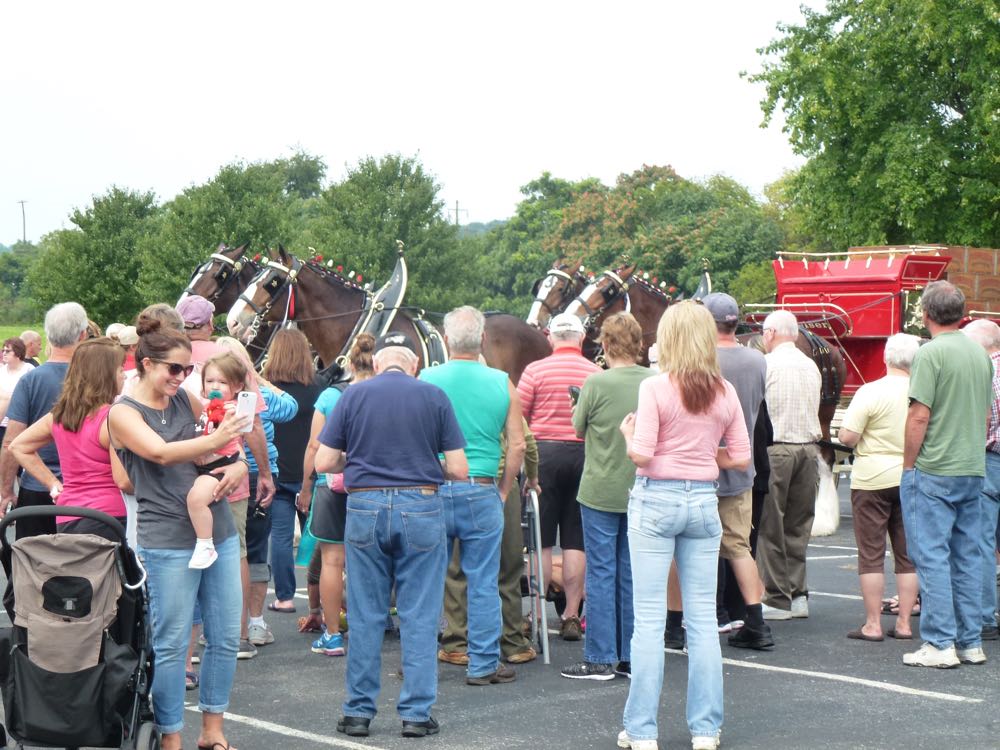 Building the hitch.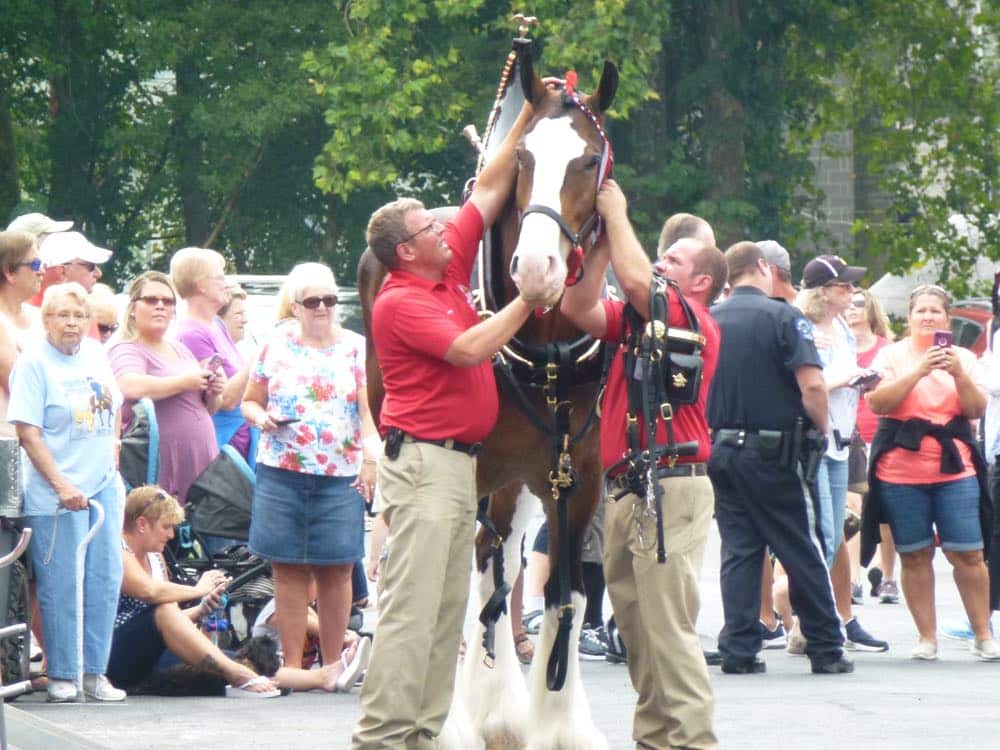 Harnessing Jake.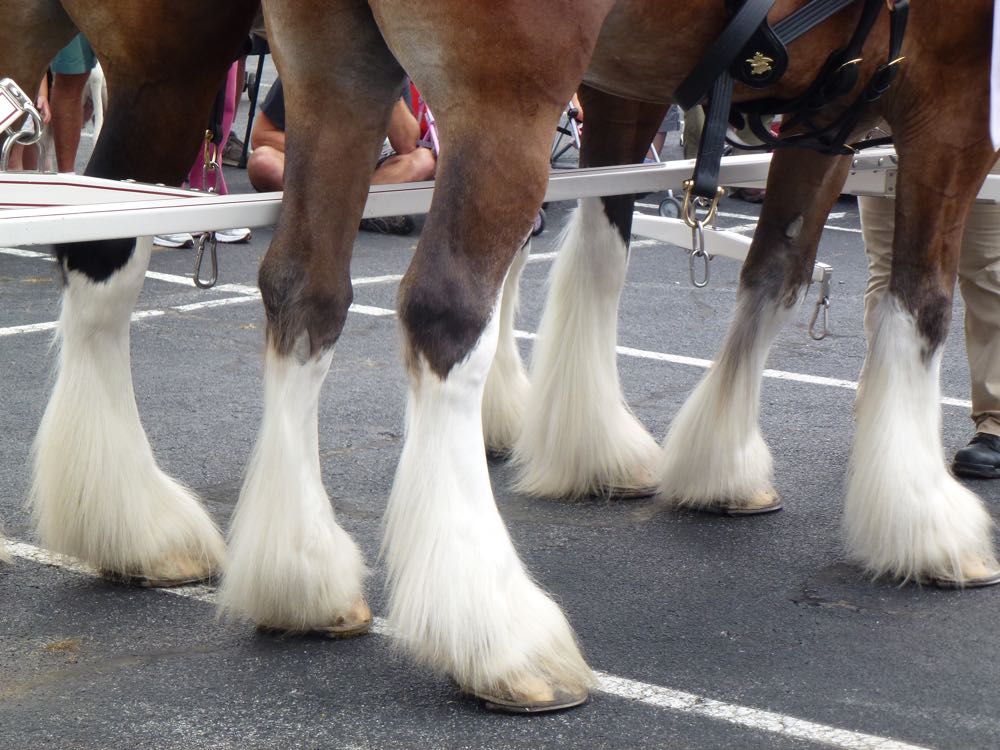 Famous legs.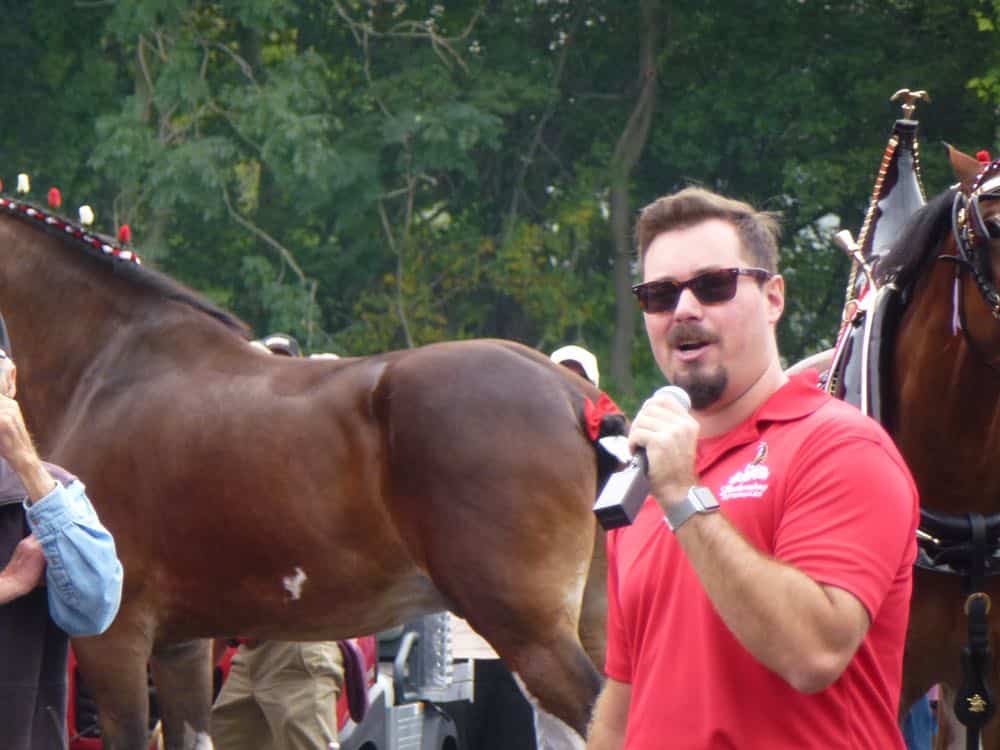 Info guy: background details of this amazing operation.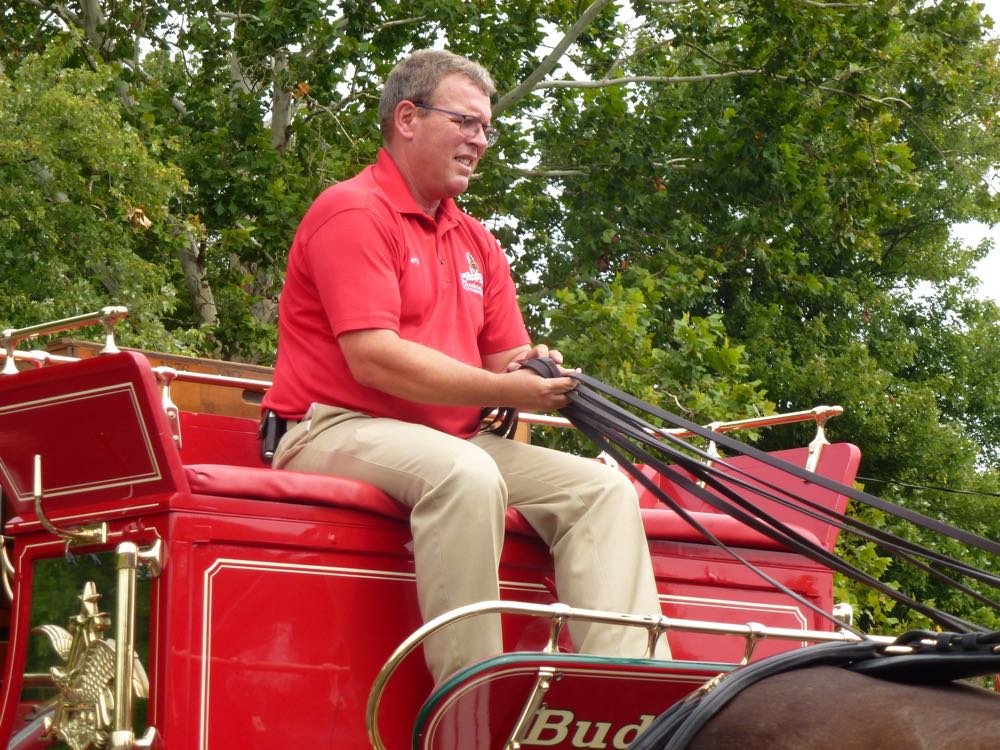 A handler holding about half of the reins.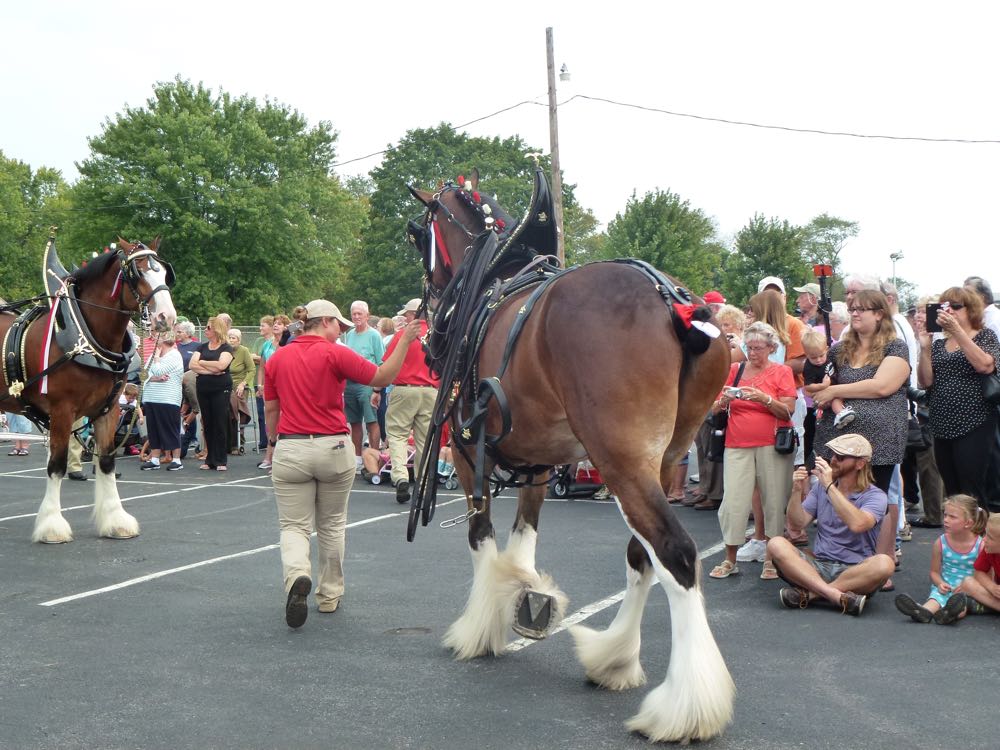 Last horse to join the hitch. Note the asphalt cleat inside the shoe.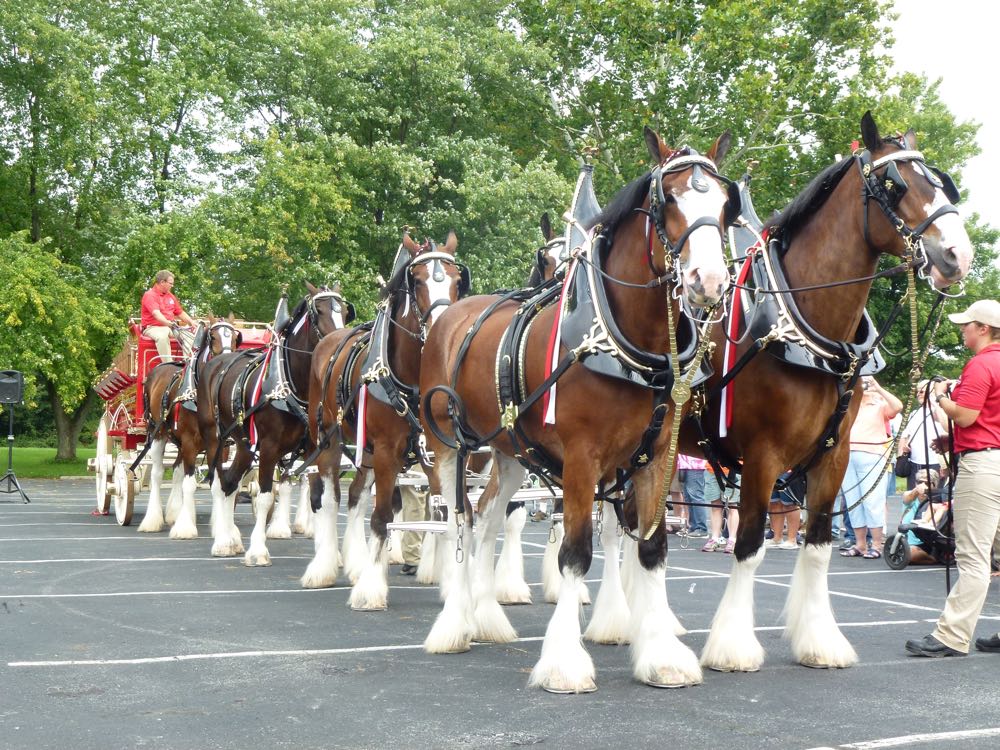 The 8-horse hitch ready to move out.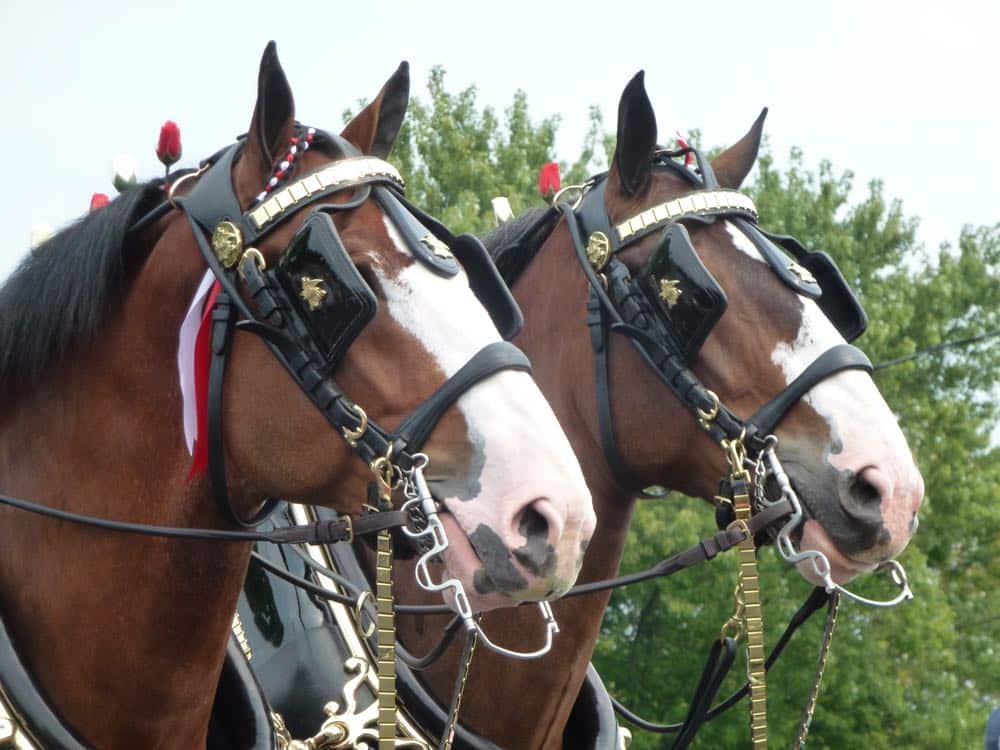 The smallest and quickest and ready to lead.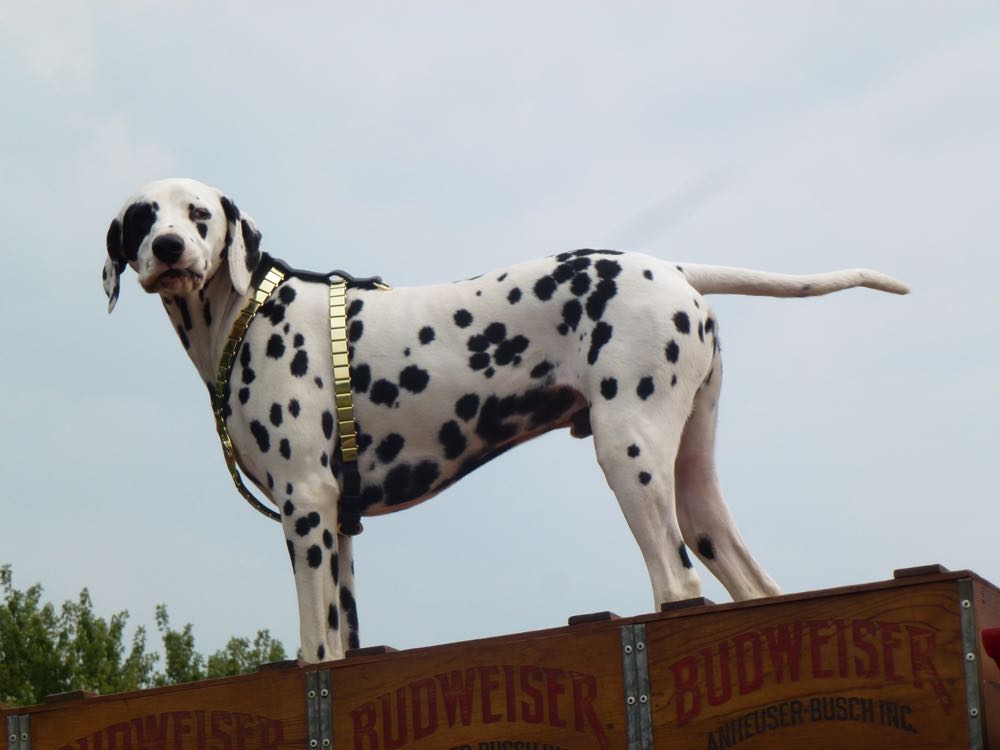 Guard dog Barley.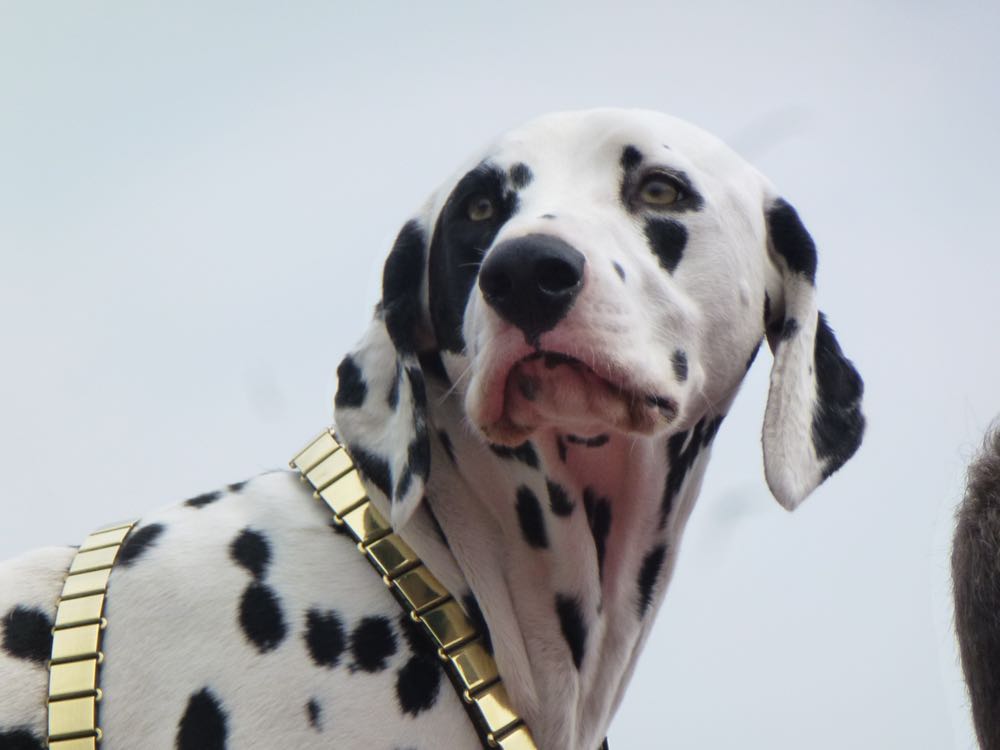 Ready for my closeup now.
The Chief in the catbird seat.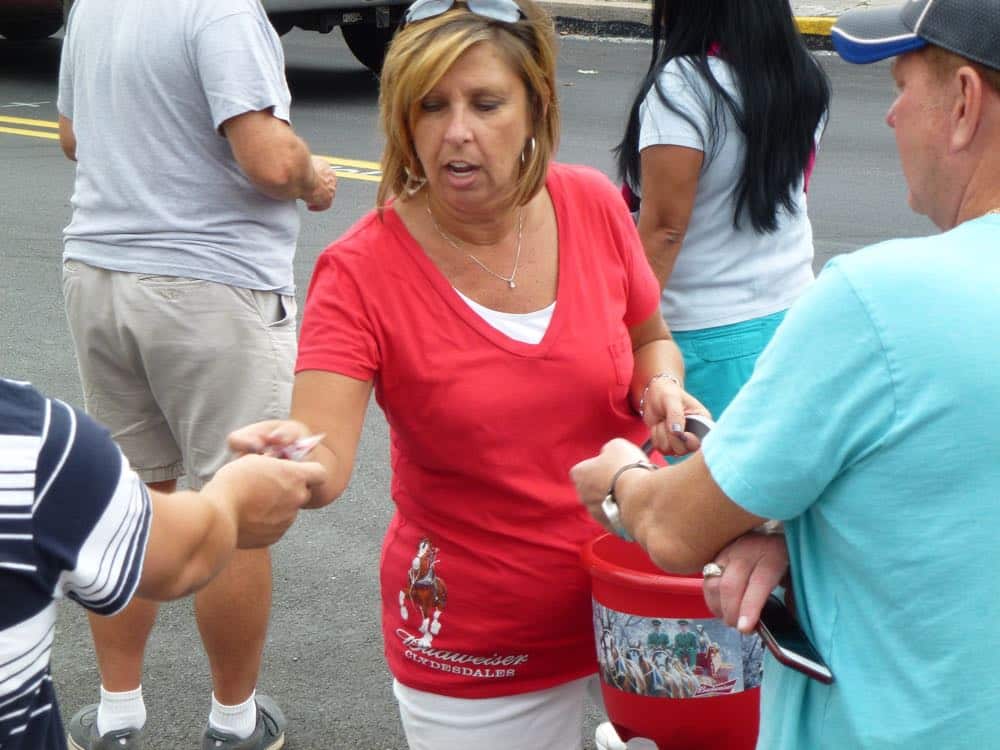 Freebees for the onlookers.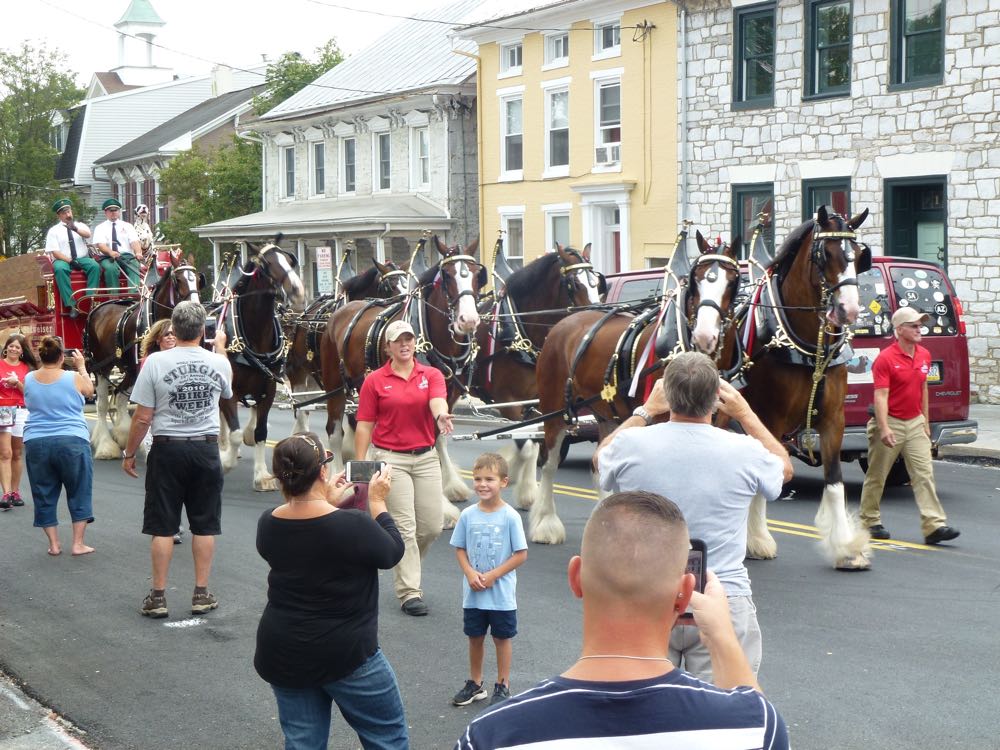 Rolling up Main Street.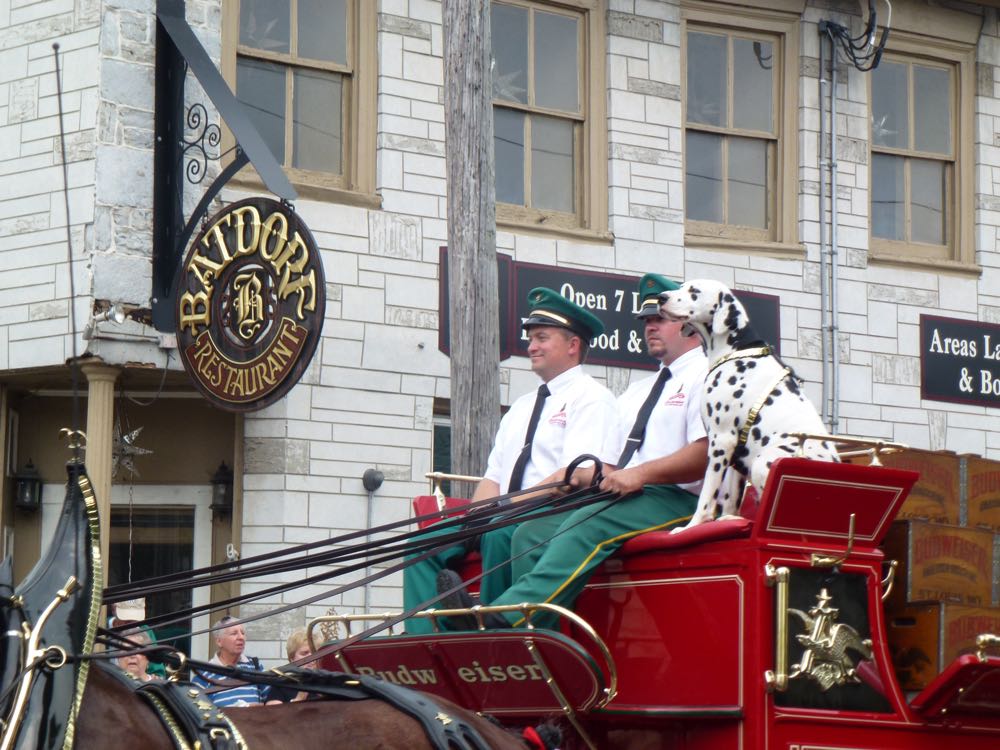 Tavern stop: delivering product.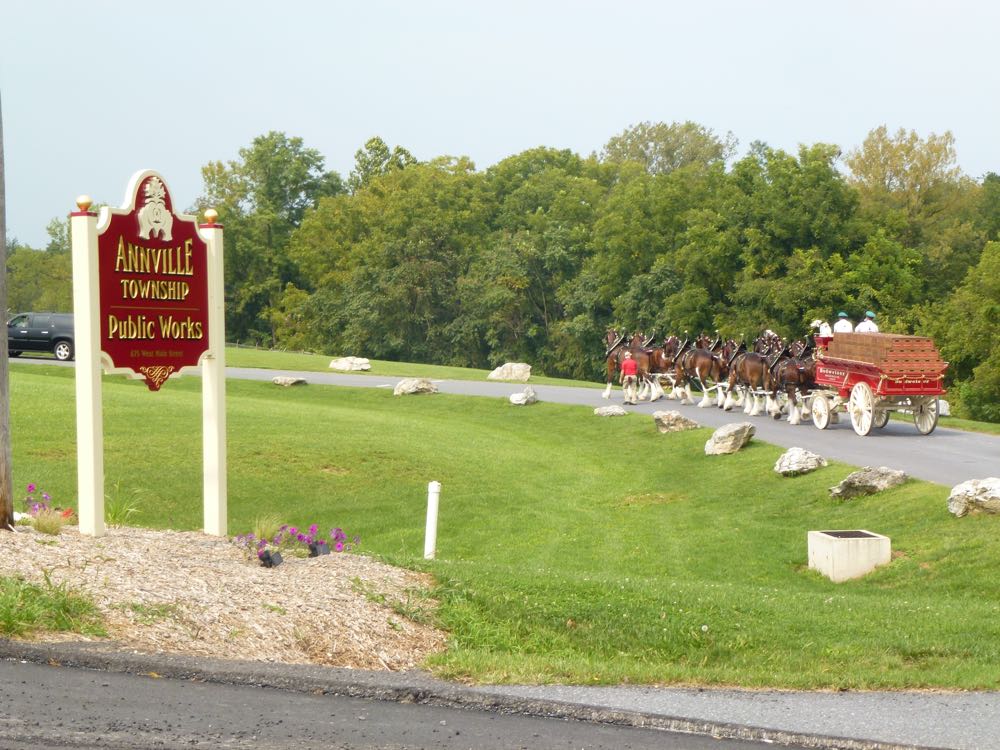 Making the turn.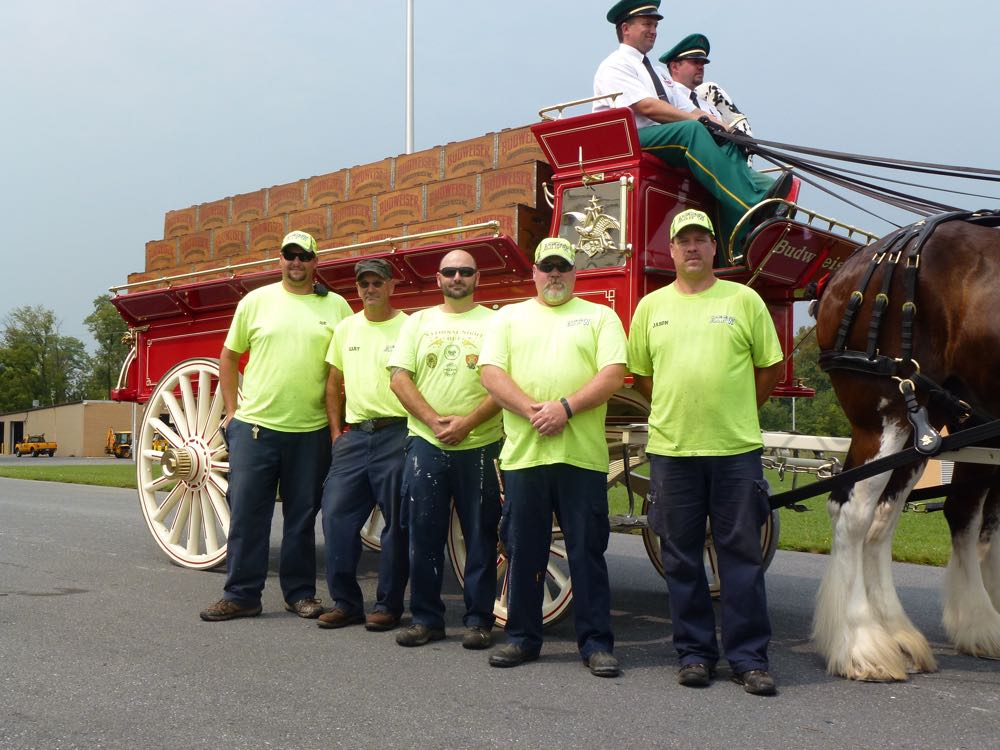 The ATPW crew takes a moment.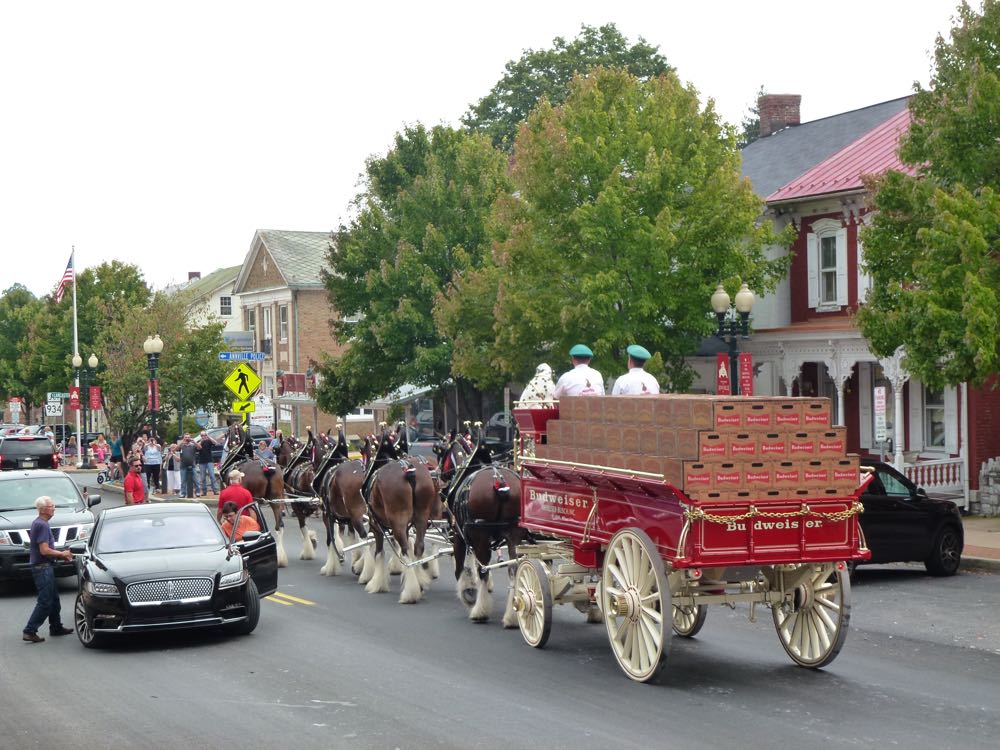 Heading back into the square.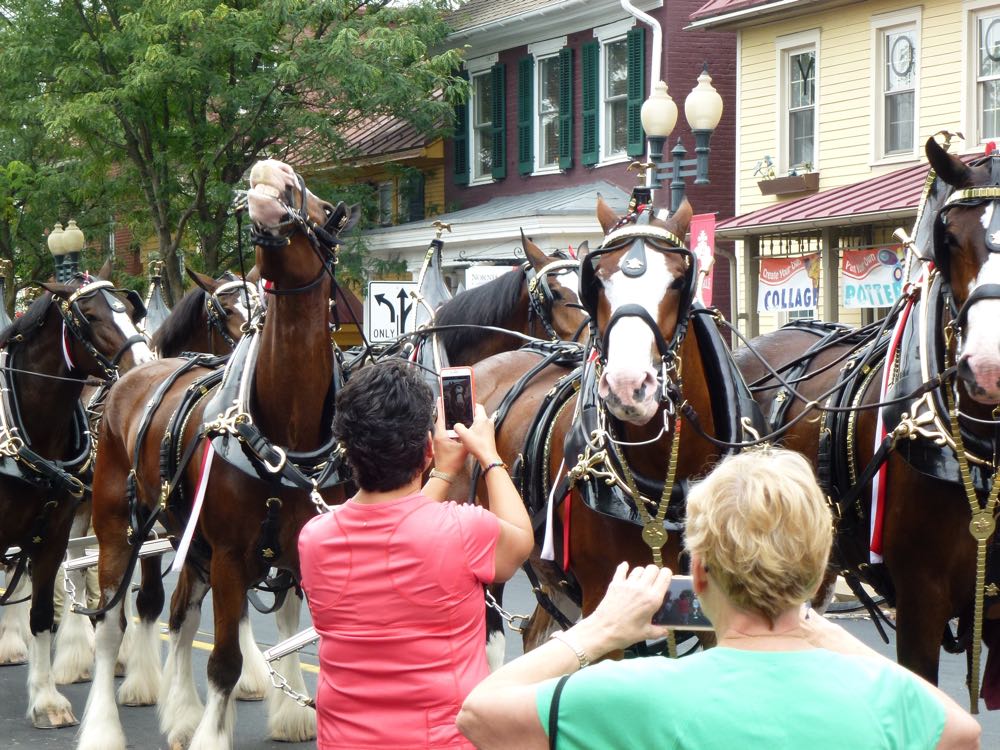 Photo op.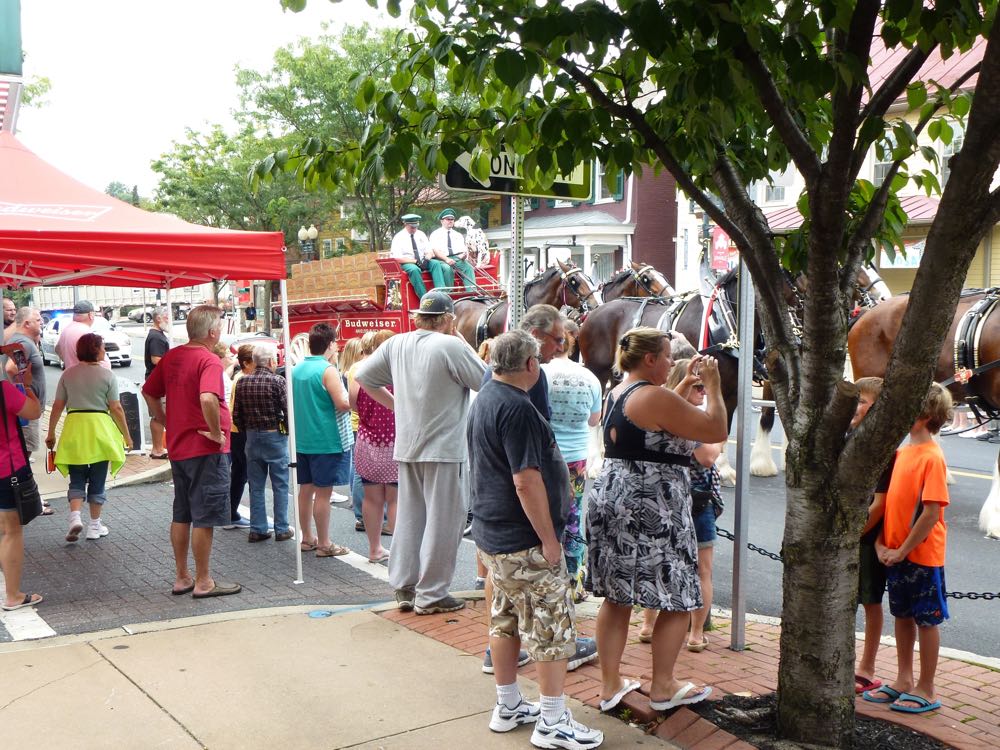 OK, boys, smile.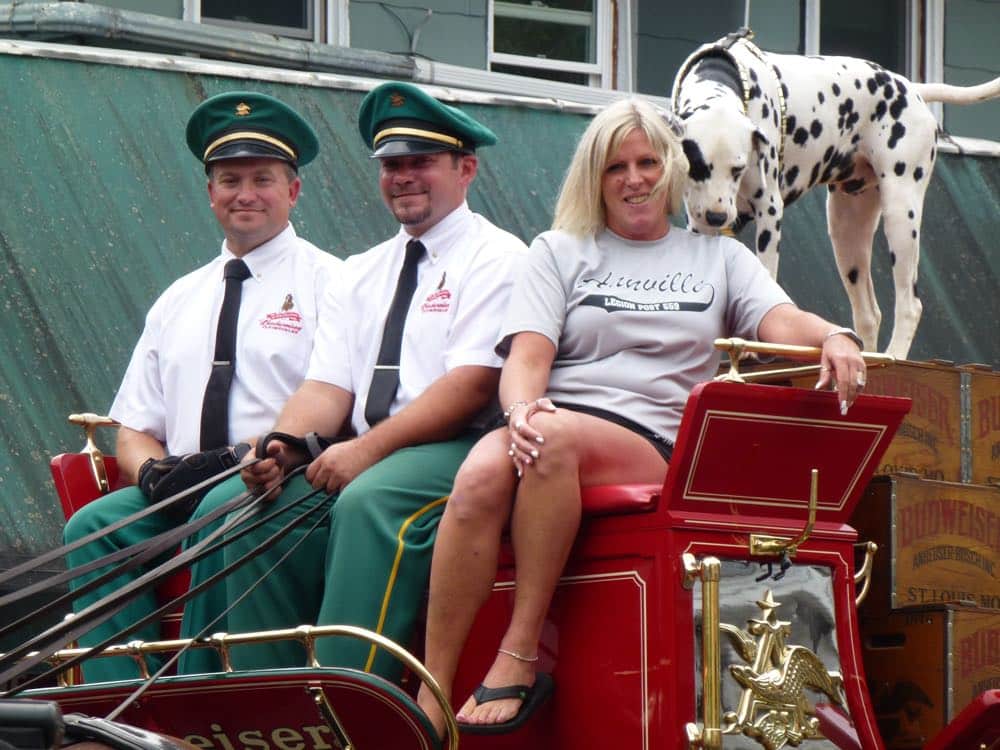 Customer recognition: Jackie manages the Annville Legion.
A handler wipes faces with a Clydesdale-sized handkerchief.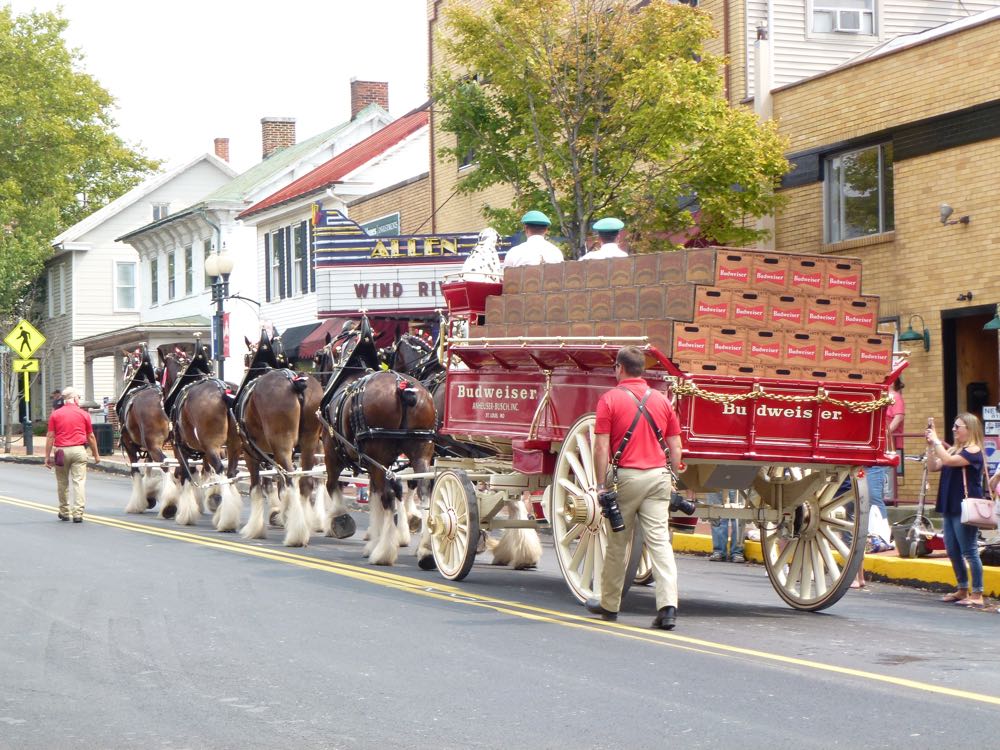 Heading out of town past the Allen.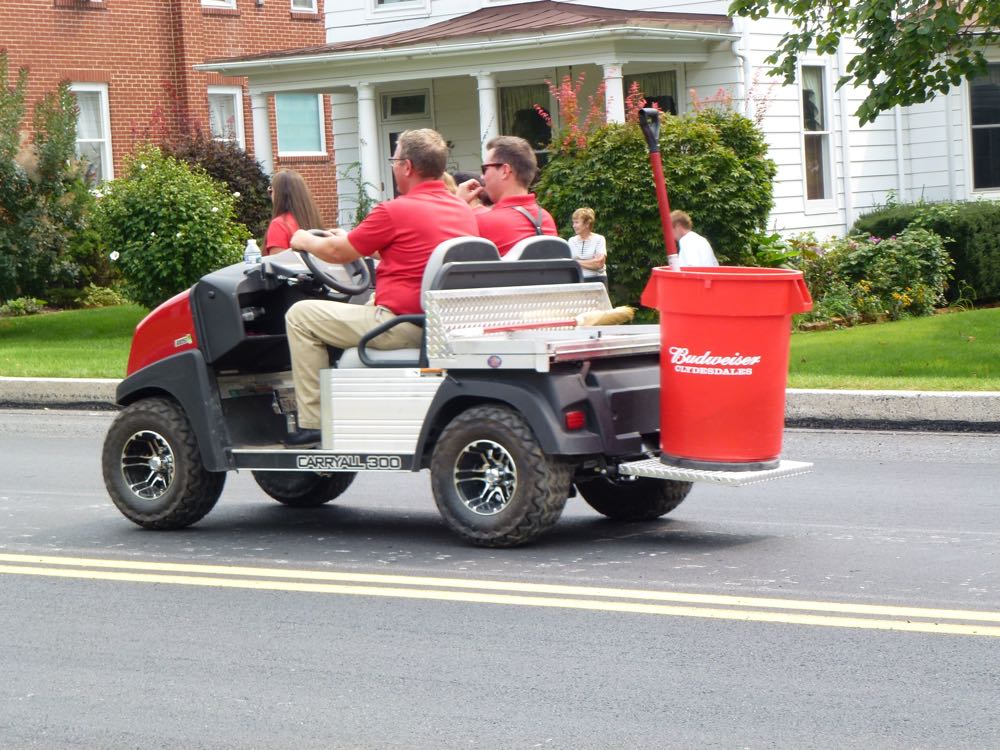 Ordinance appropriate follow-up.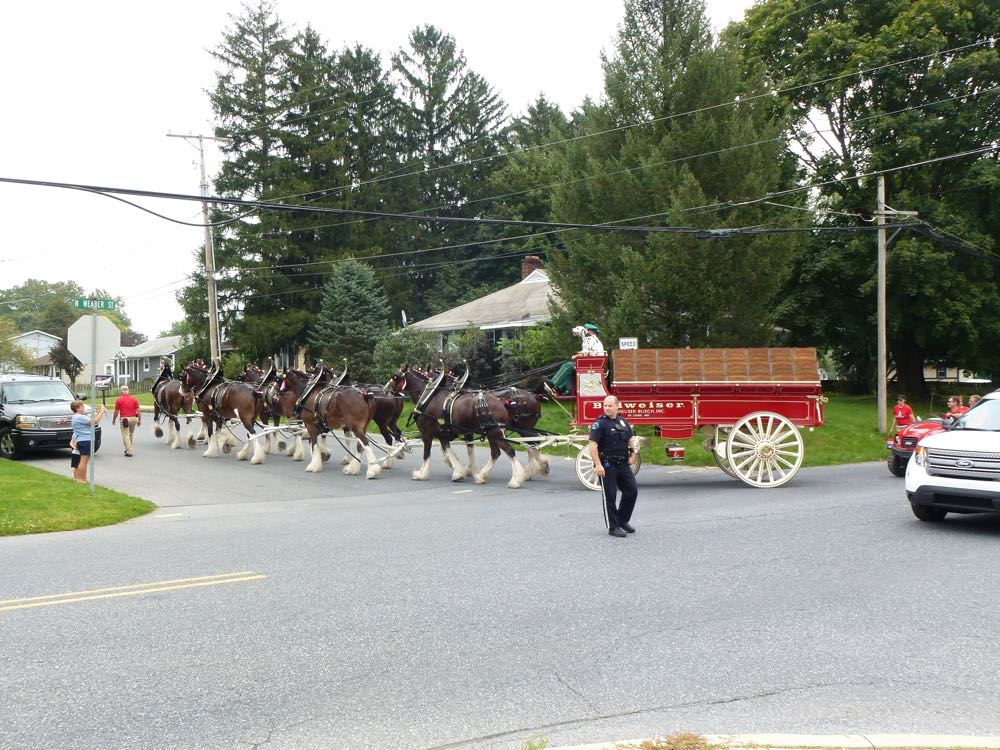 Turning the corner back to the pool.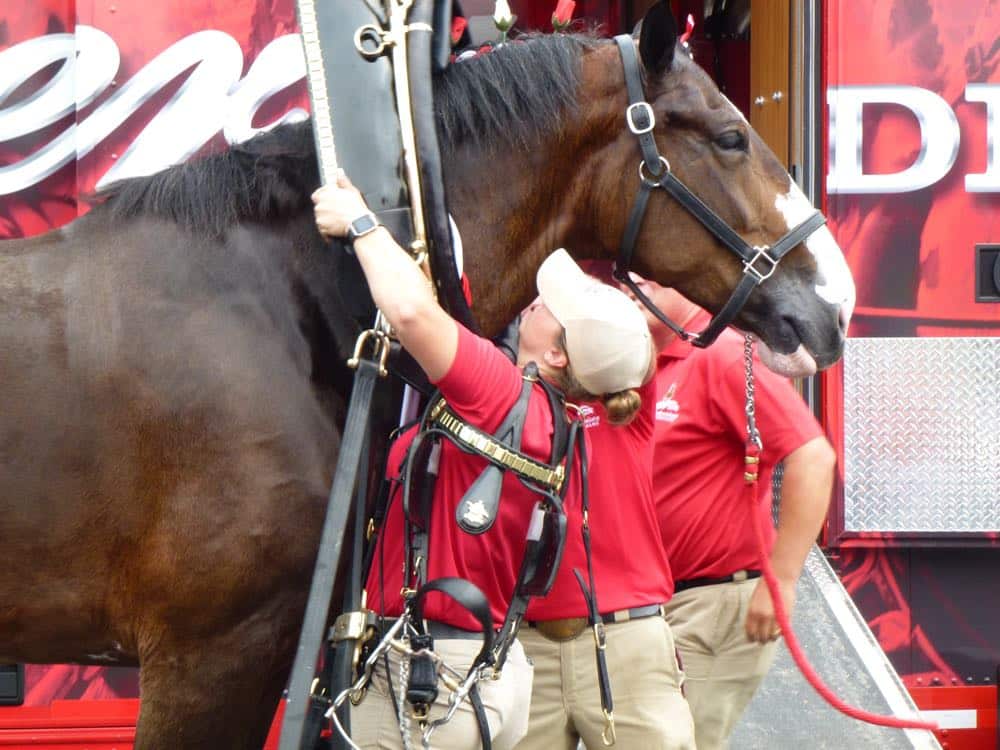 Taking off the tack.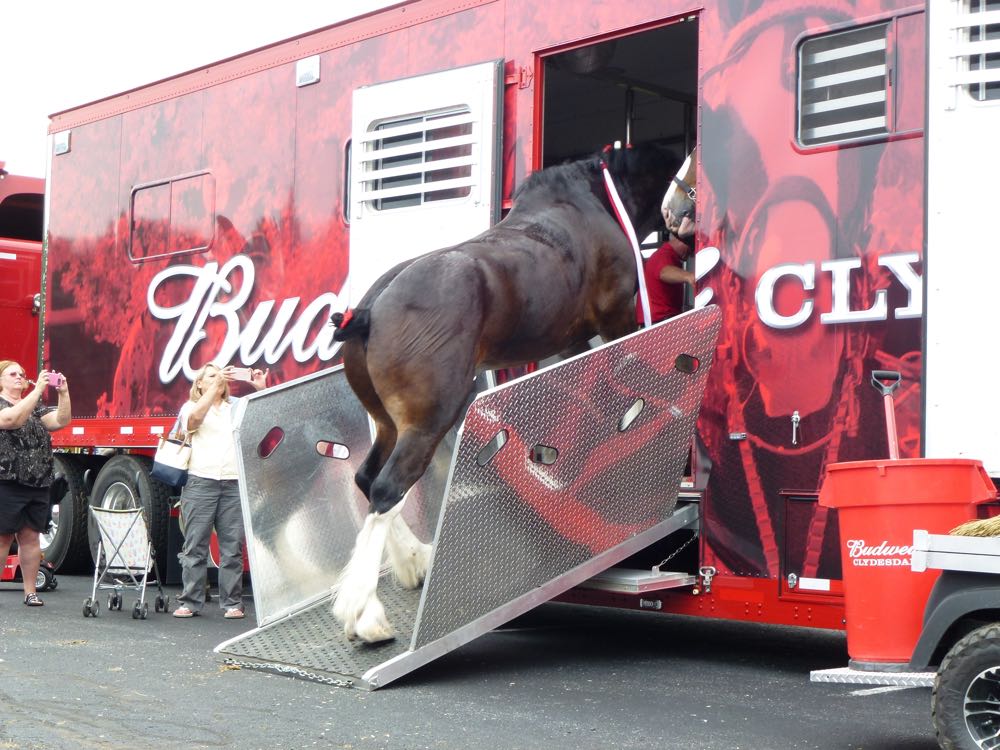 Back to the trailer.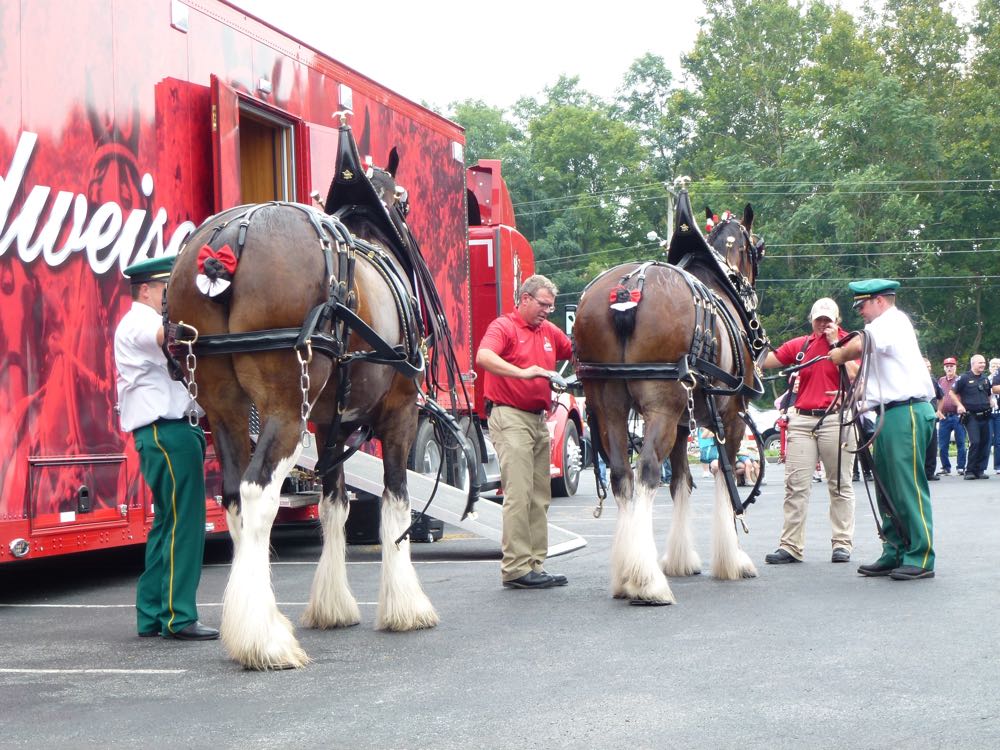 The unhitching is a team effort.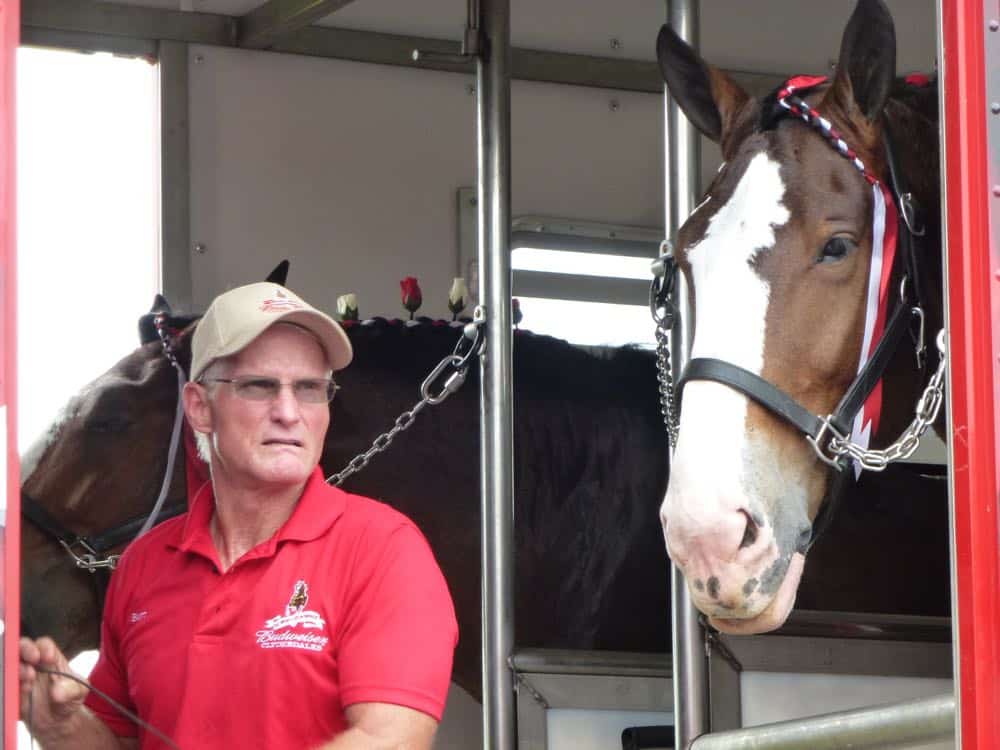 A chance to unwind.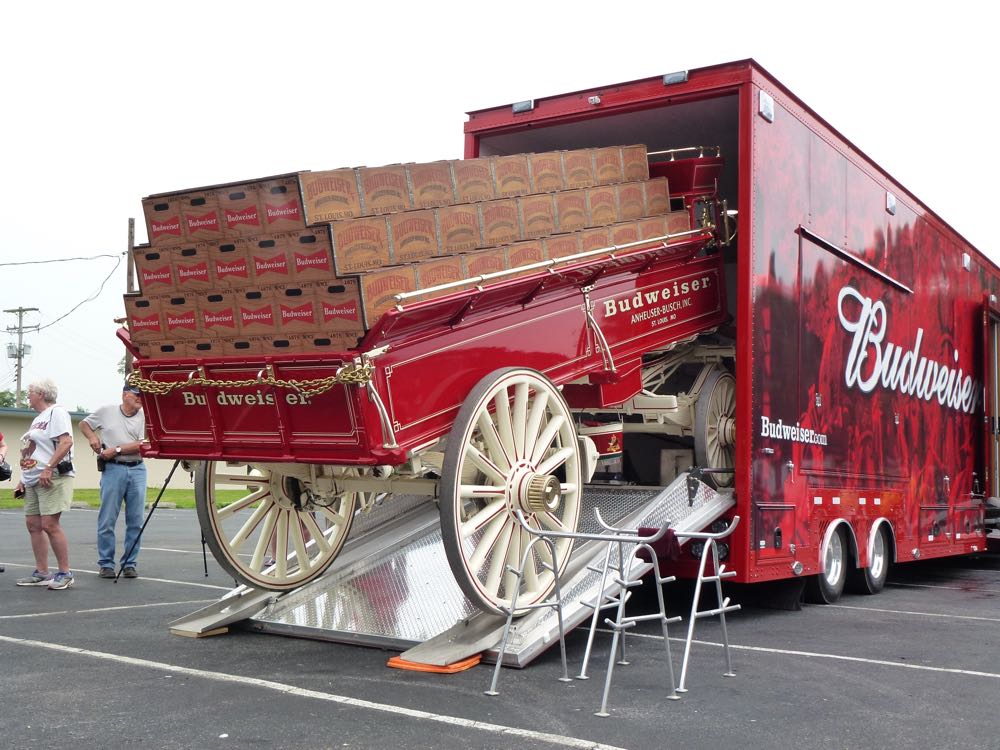 Everything has its custom-built place.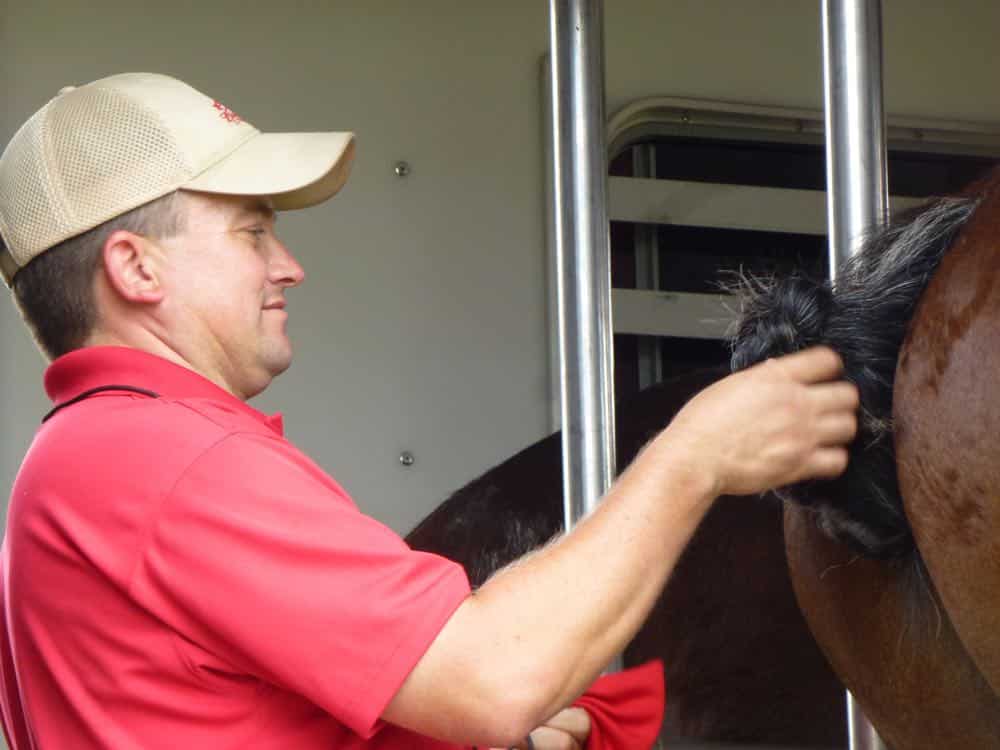 Unbraiding the tail.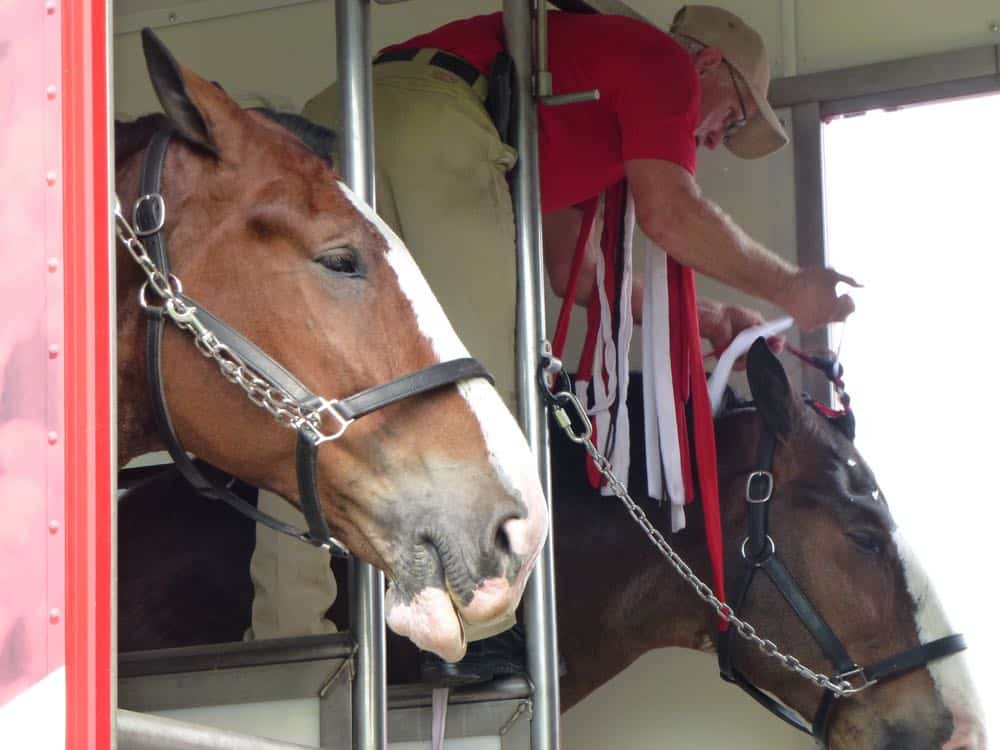 Untrimming the manes and forelocks.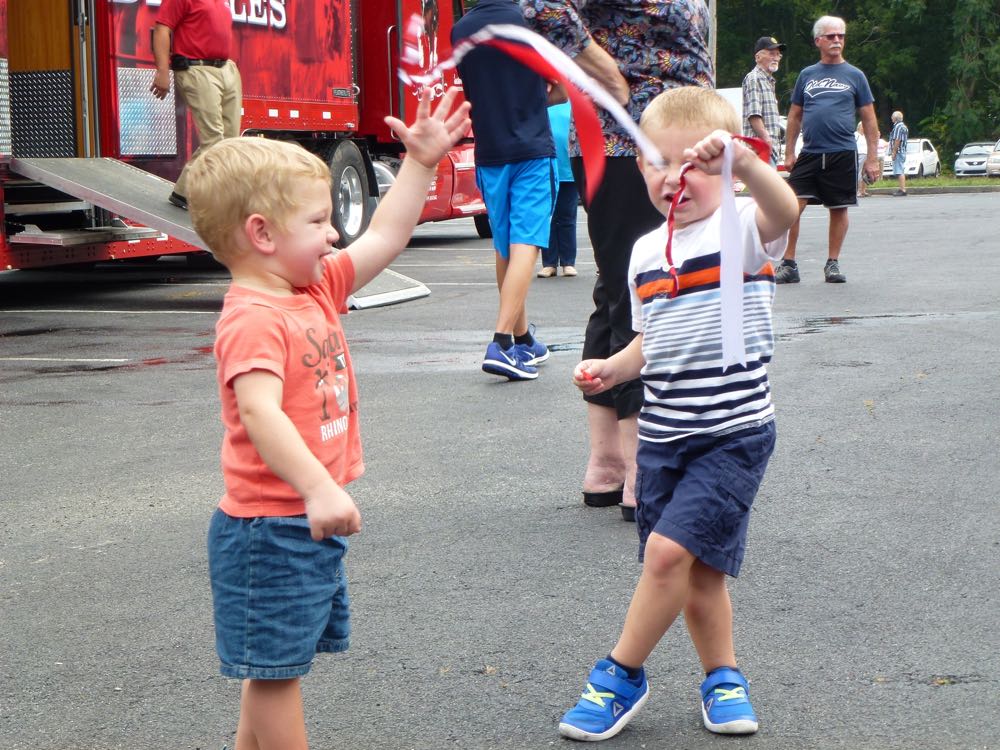 Kids get souvenirs.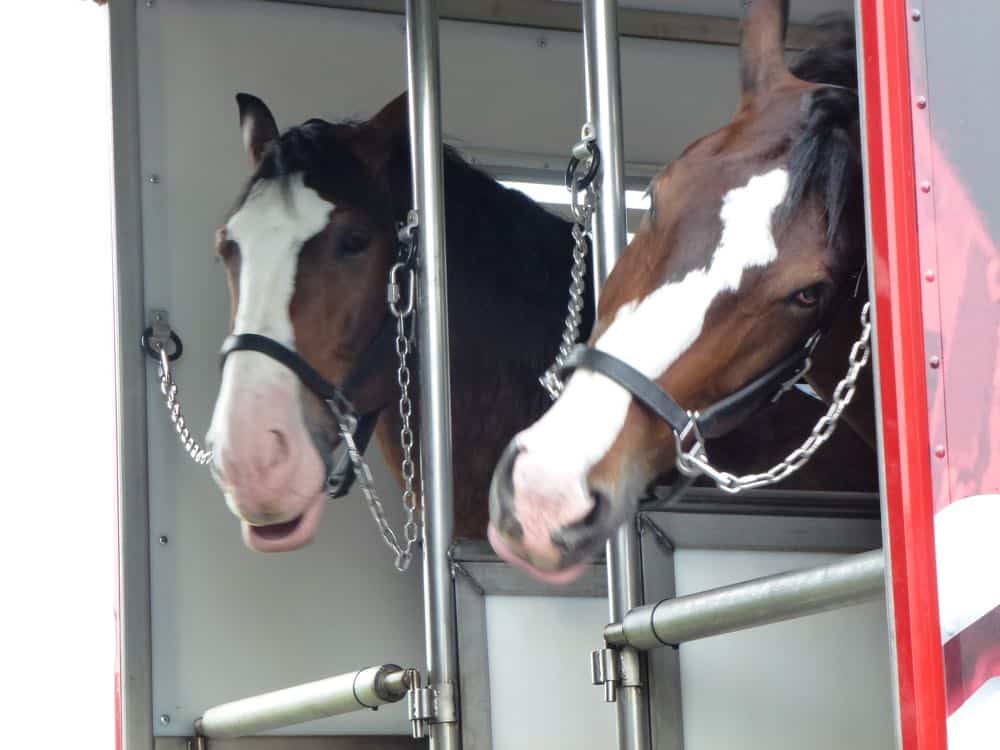 Well, I liked Annville.  You?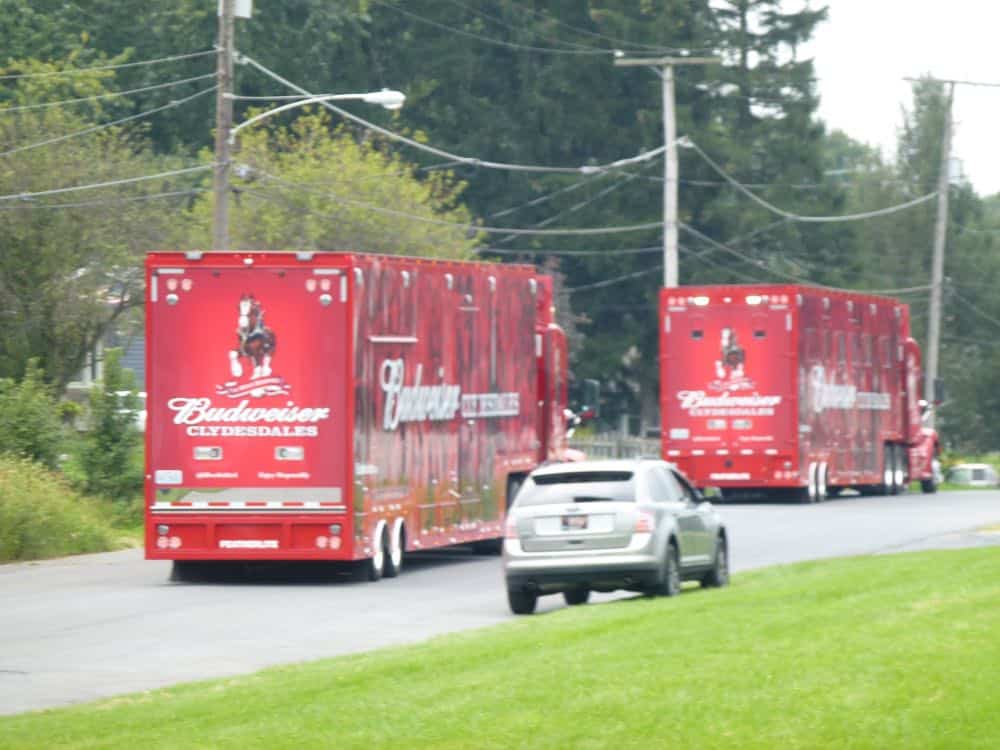 Off to the next town.